Two Nights under the Stars as Prime Bank Hosts Annual Retreat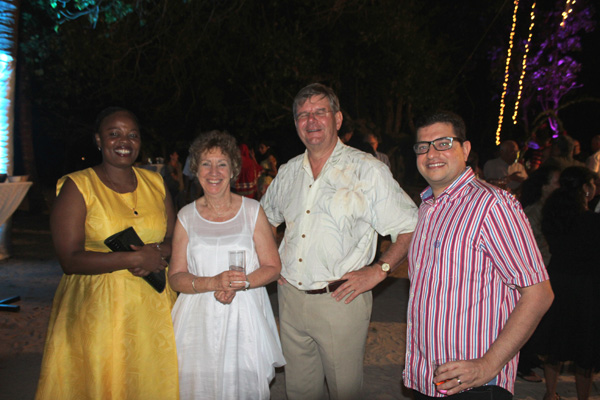 Prime Bank hosted the 13th Annual Retreat and Gala Night at the Leisure Lodge Resort in Ukunda, Diani from 2nd -4th October 2015. The three day event brought together over 250 clients from the Bank's branches.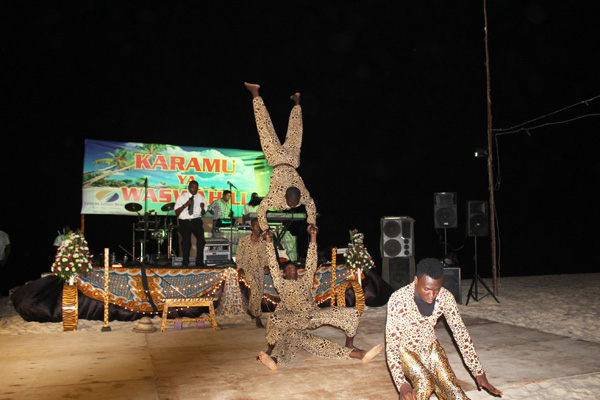 Friday Night begun with a cocktail session under the stars along the sandy beaches of the of the Mnazi Cove. Guests enjoyed the opportunity to network with Business peers, while enjoying an evening of fun, delicious food and entertainment by The Motherland Band and the Acrobatic Show.
In his closing remarks to the clients, the Bank's Managing Director Mr. Bharat Jani said the Annual Dinner and Gala Night which was a clear indication of the value the Bank places on long term friendships.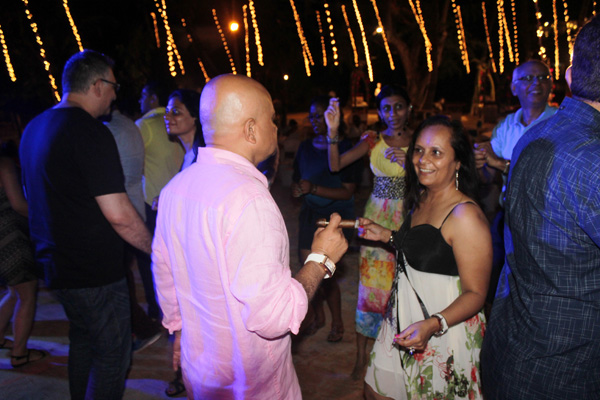 The G10 Disco headlined a spectacular Beach Party dubbed "Karamu Ya Waswahili" with a fusion of `golden oldies and new age hits. On Saturday, golfers took to the course where a team of four players each played nine holes, while others took to water polo at the Bahari and Baobab pool.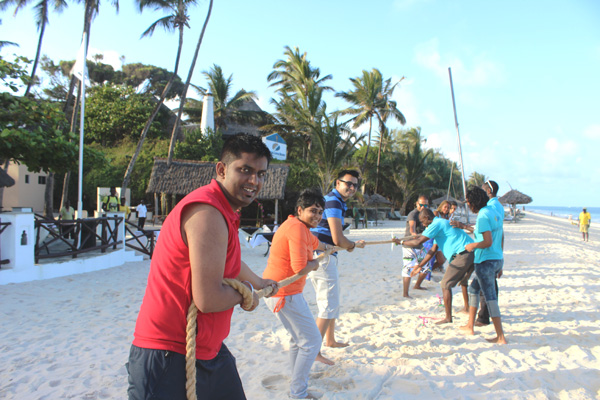 In the afternoon most guests enjoyed strolls along the beach while others engaged in a beach volley ball match and a tug of war.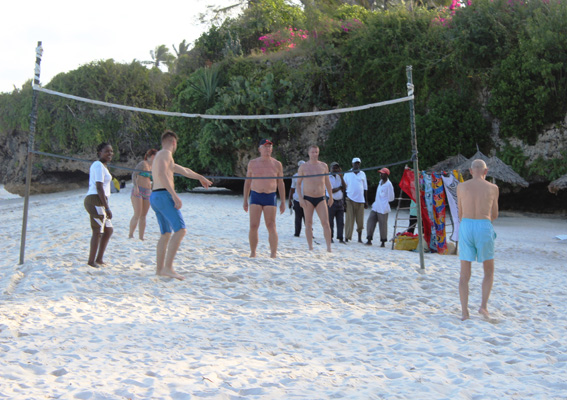 The Gala Night was characterized by music and glamour as guests were treated to an impressive performance by a popular dance group called the Galexy Cabaret Troupe backed by Hakuna Matata Band.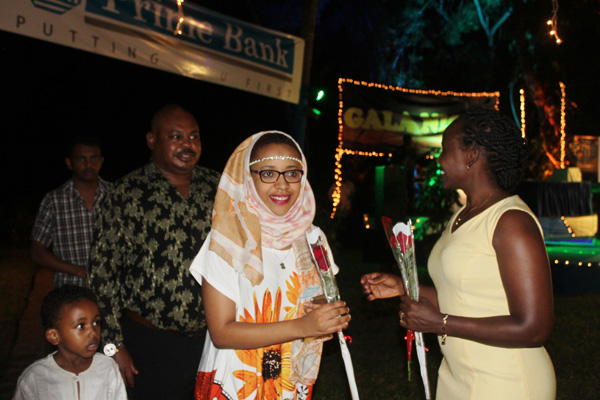 The Mehfil session was done by Indian Musician Upma Joshi who stole the show with her heart warming renditions of Indian classical music.